Prove marketing's bottom-line impact
Domo combines your marketing data with data from sales, finance, and any other department across your entire company so you can maximize ROI.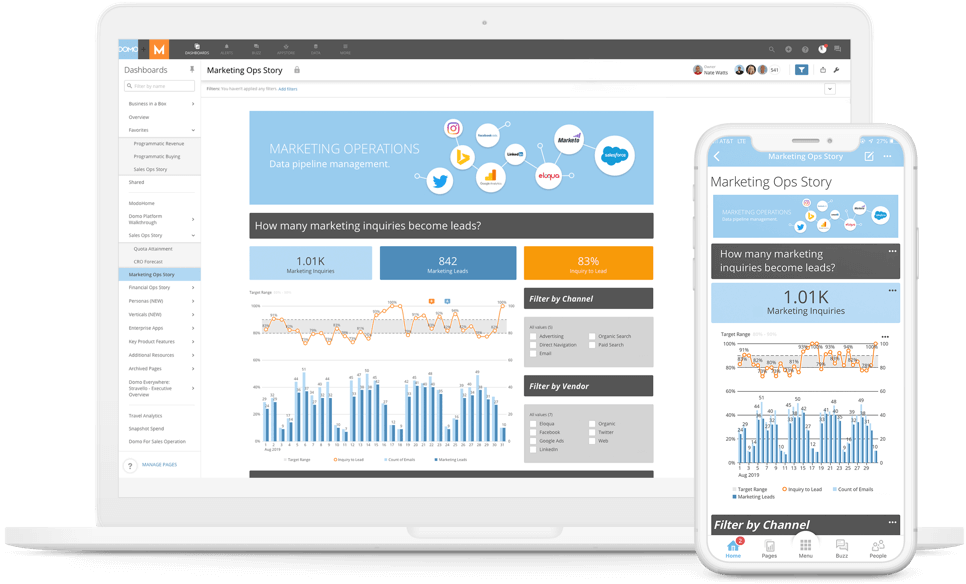 NexTrust, Inc. owns and operates BillFlash Services. Our corporate headquarters is located in Park City, Utah—the proud home of the U.S. Ski Team and the 2002 Winter Olympics. Park City is centrally located near the Wasatch Front technology corridor which includes Salt Lake City, Orem, and Provo.
NexTrust was founded in 2002 to deliver previously inaccessible enterprise-class print & mail solutions to small to mid-sized businesses (SMBs) in a breakthrough system that improves SMBs' competitiveness and profitability. BillFlash was created as our brand to deliver our services. NexTrust designed BillFlash with numerous innovations, including:
Fast online enrollments allow users to begin mailing in less than 30 minutes
Powerful online control tools which enable users to review, edit, approve, & reject files
Easy-to-use site that works independently or through integrated billing applications
Superior support and value pricing
In 2012, NexTrust expanded BillFlash Services to include paperless eBill, online ePay, and in-office OfficePay which provide our users with the leading suite of integrated billing & payment services.
BillFlash Services are distributed through over 400 trusted partners and BillFlash resellers.
The NexTrust team passionately continues to innovate billing and payment solutions for our customers.