Payers love paperless eBill Notices that allow them to securely view & pay their bills online at our Payer site MyProviderLink.com
Billers enjoy the benefits of faster online payments that eliminate the need for staff to manually process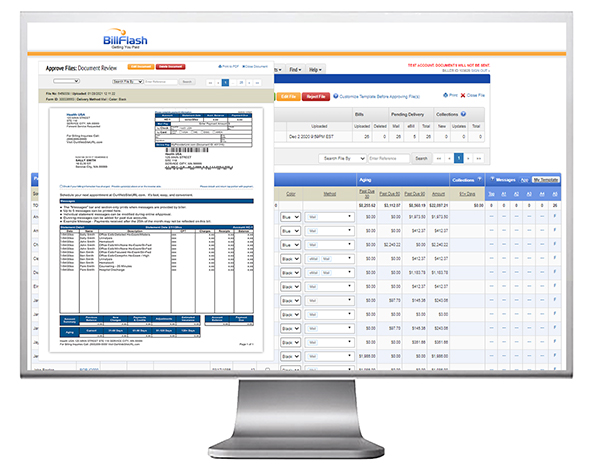 Simplified Billing that Gets You Paid Faster
Take control of your bills.
Simplify your billing and get better results.

Fast Delivery
Approved eBills are sent the same day. In addition, patients pay you faster when they receive bills online. It typically takes patients 20 days to pay when they're sent paper statements, but only 9 when bills are sent electronically. 

Save Money
Save over 60% when you convert your mailed statements to paperless eBills.

Customizable eBill Notices
After each visit, patients are sent an eBill Notice through email or text, with instructions on how to pay their bill on MyProviderLink.com.

Customizable Templates
Easily change the design and messaging of your statements to best suit your practice. Change the color, edit messages, and specify the forms of payment you accept.

Billing History
Past and current bills are easy to find online. The patient sees exactly what the office sees, keeping everyone on the same page and reducing calls to the office.

Comprehensive Delivery Reports
Easily find all the billing details you need, from when files were processed to when they were sent.